Global Metal Packaging Conferences
Welcome to WorldCan Conferences, connecting you to the most effective technical conferences for the metal packaging industry. WorldCan organizes regional conferences focusing on providing the most advanced technical information to can makers in order to lower costs, enhance productivity and increase the bottom line.
Our conferences are all-inclusive 3-day 2-night events, with attendance fee covering hotel, meals, and entry to all conference activities. Each conference is comprised of technical seminars in beer & beverage and food & specialty technology, as well as a tabletop exhibition.
All of our conferences are dedicated exclusively to can making. Our global staff has organized conferences for the industry under the names LatinCan, ChinaCan, and GulfCan for 17 years. WorldCan conferences rotate locations in order to target the hottest markets in the industry. Conferences have taken place in the following markets:
Our next GulfCan Conference is to be in Dubai, April 14-16, 2015. Previous GulfCan Conferences have been held in Dubai, U.A.E.; and Manama, Bahrain. Visit GulfCan website »
Our next LatinCan Conference will be held in February 2017. Previous shows have been held in Weston, Florida, USA; Margarita Island, Venezuela; Cancun & Puerto Vallarta, Mexico; Sao Paulo & Rio de Janeiro, Brazil; and San Juan, Puerto Rico. Visit LatinCan »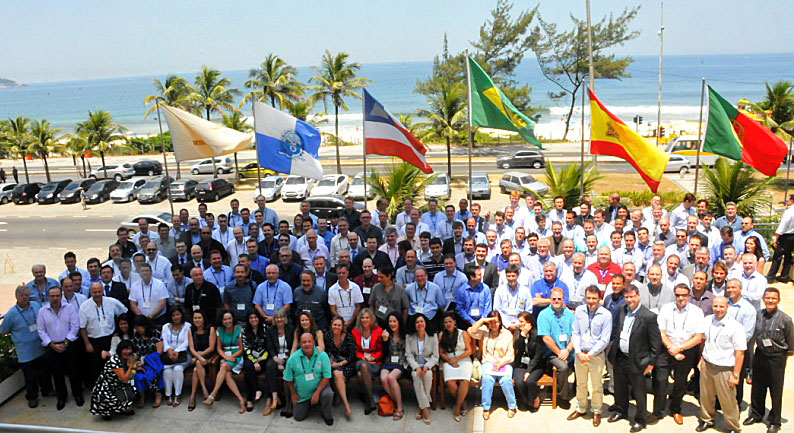 LatinCan 2014
Previous ChinaCan Conferences have been held in Hong Kong, Shanghai, Zhuhai, Beijing, and Wuhan. For information on upcoming shows, .
WorldCan Email News Signup
You will need to confirm your subscription in an email.
WorldCan Conferences
4040 North Kedzie, 4th floor, Chicago, IL 60618
Phone: (773) 290-1893 | Fax: (773) 290-1894