The 18th Technical Conference of Latin American Can Makers and Global Suppliers to the Metal Packaging Industry
Announcing LatinCan 2014, taking place in Rio de Janeiro, February 12-14
The three-day conference convenes technical experts from highly respected global suppliers with key decision-makers in Brazil and throughout theLatin American metal packaging industry. LatinCan is structured to include both an exhibition and technical presentations & workshops for those involved in all aspects of production. We deliver can makers access to cost-cutting efficient production technologies that go directly to improving the bottom line.
DOWNLOAD THE PROGRAM (500k PDF)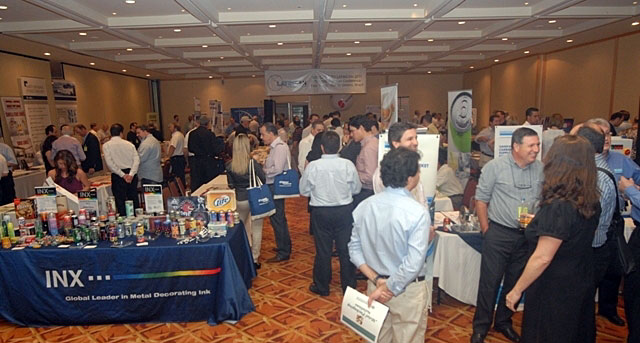 LatinCan exhibitors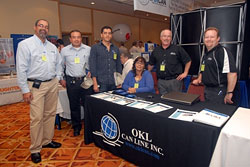 The conference is structured as an all-inclusive three-day event which runs from Wednesday, February 12th, through Friday, February 14th. Presentations are scheduled Thursday and Friday mornings and the Exhibition Hall will be open Wednesday and Thursday afternoons.
Your attendance fee covers 2 nights at the Windsor Barra Hotel and all meals from Wednesday dinner through Friday lunch, and entry into all conference activities.
Suppliers are encouraged to exhibit and make presentations.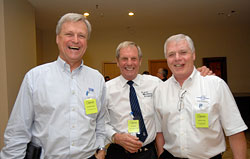 Presentation topics fall into the categories of Beer and Beverage Can Technology, and Food and Specialty Can Technology. Availability for presentations is limited to registrants on a first-come first-served basis.
The Exhibition Hall offers suppliers the opportunity to display products and distribute technical information to can makers. Tabletops are 1 x 2 meters and exhibitors can display samples, parts, brochures, and giveaways. Complimentary refreshments are set up in the Exhibition Hall to create a relaxed social networking atmosphere. The Exhibition is closed during presentations and workshops so that companies may easily participate in both.
Main Office
Alison Prioleau
Tel: +1 (773) 290-1893
Fax: +1 (773) 290-1894
Email: contact@worldcanconferences.com
Brazil Office
Luiz Barbosa
Tel: +55-11-99264-7510
Email: Latincan.barbosa@uol.com.br
Worldcan News Signup
You will need to confirm your subscription in an email.
© WorldCan Conferences. All rights reserved.