LatinCan 2014 Post-Conference Report
Rio de Janeiro February 12-14
The three-day conference convenes technical experts from highly respected global suppliers with key decision-makers in Brazil and throughout theLatin American metal packaging industry. LatinCan is structured to include both an exhibition and technical presentations & workshops for those involved in all aspects of production. We deliver can makers access to cost-cutting efficient production technologies that go directly to improving the bottom line.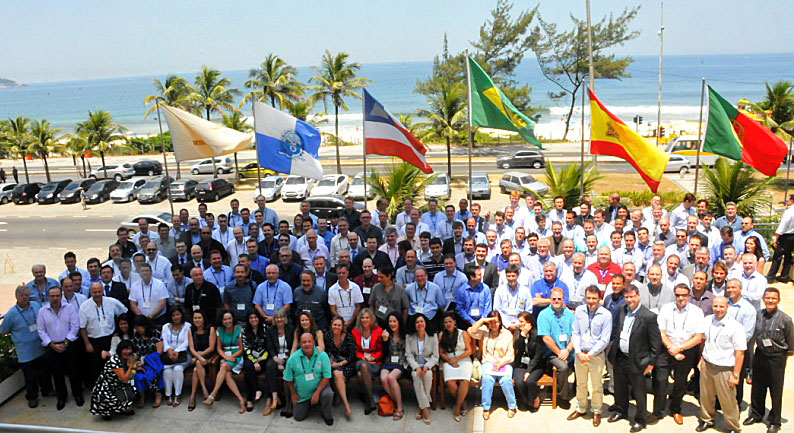 LatinCan 2014
LatinCan 2014 Rio de Janeiro was very well attended, with over 110 companies from Latin America, the U.S. and Europe represented. 52 companies exhibited and 25 delivered technical presentations covering topics ranging from print quality to seaming issues to the Brazilian market. Jack Knight of Inx delivered a presentation entitled "A Global Overview of 3-Piece Printed Can Products". This presentation will be updated as a regular feature for all future WorldCan Conferences.
The Gala Awards Dinner was held on Thursday evening of the conference. In what has become a tradition of LatinCan Brazil the evening featured an authentic Carnaval band complete with beautifully dressed dancers. The music proved irresistible and many attendees joined in on stage.
The LatinCan Awards winners were as follows:
2-piece Promotional: Rexam
2-piece Drink Can: Crown Embalagens
2-piece Food: Metalgrafica Palmira
3-piece Food: WS Real Steel
Caps and Closures: Brasilata
Aerosol: Brasilata
Promotional/Decorative: CMP
General Line: CMP
Supreme Canmaker: Rexam
The conference took place at the Windsor Barra Hotel in front of Barra da Tijuca beach. In addition to very comfortable guest rooms, the hotel provided biggest and best venue for events in Rio de Janeiro.
The next LatinCan show is scheduled to take place in February of 2017. For more information on past events and programs please contact us:
Main Office
3759 North Ravenswood Avenue - suite 233, Chicago, IL 60618, USA
Alison Prioleau
Tel: +1-773-230-7029
Email: contact@worldcanconferences.com
Worldcan News Signup
You will need to confirm your subscription in an email.
© WorldCan Conferences. All rights reserved.